Where are you going?

Where have we Been?
LP&O was founded by experts in staffing, recruiting, and corporate secretarial services to minimize legal risks and maximize our clients' operational success using best-in-class systems. We have a strong reputation with major local and multinational companies. We are proud to provide outsourced payroll and PEO/EOR services, as well as ongoing consulting, to both local and global firms. Our team has over a decade of in-market expertise and is dedicated to building our clients' confidence in Laos by providing the best services and solutions available in the market.
LP&O offers exceptional high-touch services that help our clients succeed by taking care of administrative burdens and addressing pain points in employee payroll, headcount quotas, and staffing budgets. We align strategy and business continuity with all internal and external stakeholders and share the same vision and goals as our clients. Our ultimate mission is to help you navigate Laos's evolving policies and regulatory landscape and avoid pitfalls as you do business in the country to get the most out of the market.
We believe that we have the fastest "signing to go live" time in the whole market.
We have a high level of flexibility in meeting your requirements and can exceed the capabilities of international suppliers.
We are a perfect choice if you are looking for the best customer service available around the clock. Numerous large multinationals have trusted our level of service. We outshine our competition in this area.
our team of experts are here for you
Why Cambodia Payroll & Outsourcing?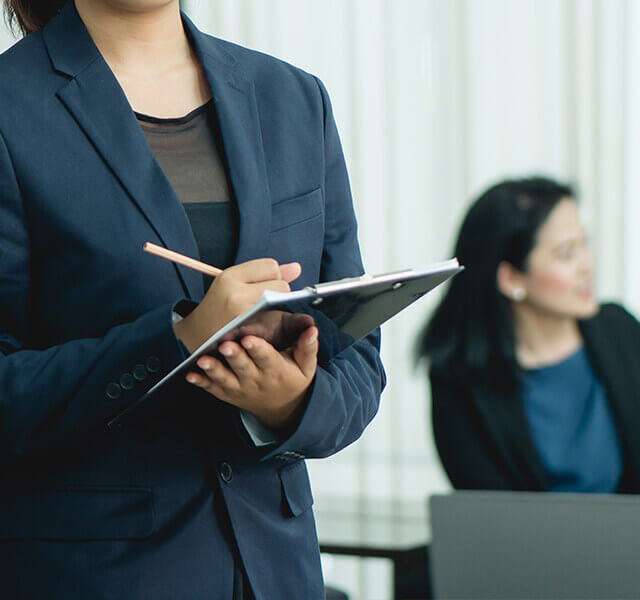 We offer Payroll Services, Outsourced Staffing Services, EOR services, and PEO Services to local and international companies.
Our PEO services are designed to support SMEs and Corporates that do not have an entity in Laos. Under our entity and the LP&O® co-employment model, clients' employees can work on their projects as an extension of their firm while having the flexibility to do so.
Our services are ideal for companies looking to launch in Laos, as we allow them to outsource employee management tasks such as payroll, employee benefits, HR operations, and more. We can effectively serve as an outsourced division for these companies by recruiting their employees and serving as their Employer of Record for tax and insurance purposes.
Outsourcing non-core functions to us can free up management time, allowing you to focus more on strategies and growth.
Our services allow you to quickly find comprehensive and customized talent in Laos without setting up your entity.
You can engage short- or long-term contractors with cost-effective and expertise-effective HR-related case execution.